Search:
Manufacturers

|

Categories
Professional studio equipment supplier.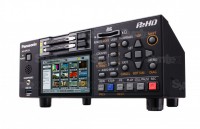 Nový P2 deck s podporou formátů 3D a 24p. AVC-Intra záznam, 24bit audio, možnost přehrávání z externího USB 3.0 disku, up-down a cross konverze formát...
Availability: 3-5 days
call us
Availability: 3-5 days
call us
Panasonic AJ-PG50EJ is a portable field recorder with AVC-ULTRA codec and microP2 card compatibility, HDMI input/output, and data transfer over a netw...
Availability: new product, yet unavailable
5 190 €
6 228 € incl. VAT

battery for Panasonic LUMIX DMC-GH4/GH3
Availability: 7-14 days
60 €
72 € incl. VAT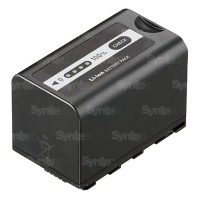 Panasonic VW-VBD58E-K originál 5800mAh baterie pro AG-DVX200, HC-X1000E, AG-AC8, AJ-PX270
Availability: usually on stock
188 €
226 € incl. VAT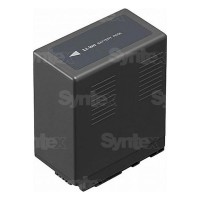 Infobaterie pro AG-HMC151, AG-AC130, AG-AC160. Narozdíl od ostatních baterií plně komunikuje s kamerou a zobrazuje zbývající čas do hledáčku.
Availability: 1-2 days
call us

P2 Streaming Server software for Windows, designed to receive the streaming video from the camera recorders / devices on the network and output it fro...
Availability: 3-5 days
call us

Professional Digital Signage display featuring Android-based OpenPort platform. The display features IPS/Edge LED panel with 16:9, 1920 x 1080 resolut...
Availability: phone
call us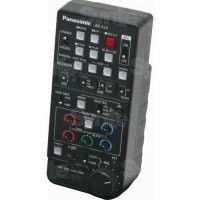 The AG-EC4GPJ Extension Control Unit is designed for use with Panasonic's 300Studio and P2Studio camcorder studio systems. The AG-EC4GPJ offers remote...
Availability: 3-5 days
call us