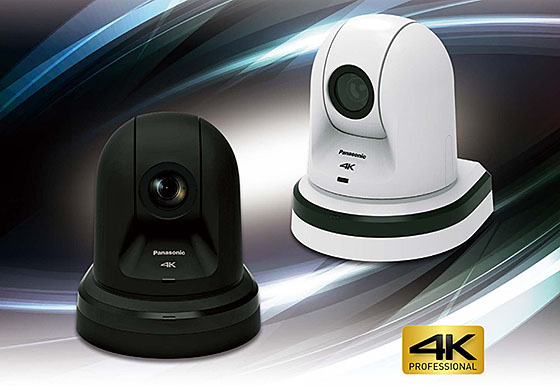 4K PTZ kamera!
Flexibilní podpora 4K i HD formátů činí z kamery Panasonic AW-UE70 ideální volbu pro náročné projekty v oblastech sportovní, kulturní, konferenční nebo módní video produkce, kde jsou video s vysokým rozlišením, široký úhel záběru (65,1°) a funkce pro přesné dálkové ovládání klíčem k úspěchu. Model AW-UE70 disponuje řadou funkcí cílených na uživatele z řad profesionálních kameramanů a televizních techniků, např. genlock, optickou stabilizaci obrazu "O.I.S." nebo dálkově přepínatelné ND filtry. Kamera je osazena 3G-SDI a HDMI výstupy a využívá 1/2,3" MOS snímač i moderní DSP elektroniku pro vynikající obrazovou kvalitu a pokročilé funkce, mj. i nativní A/V streaming až do rozlišení 2160/30p. Díky IP streamování, audio vstupům a podpoře napájení po síťovém kabelu "PoE+" podporuje inovativní provoz kamery prostřednictvím jediného signálového kabelu! Zařízení UE70 je schopno provozu i jako webová kamera pro videokonference, a to díky objektivu s 20x zoomem, možnosti ukládat uživatelská nastavení a podpoře simultánního streamování (a dálkového ovládání) pomocí IP a USB rozhraní.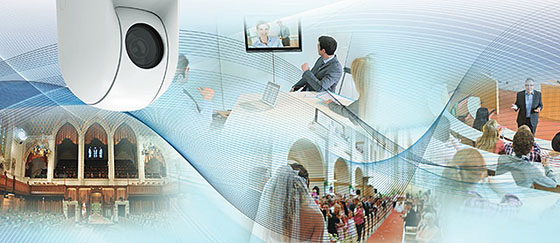 Záznam na SD karty
Video lze také přímo v kameře zaznamenávat na karty typu microSD, v rozlišeních 2160/29,97p nebo 1080/59,94p, např. pro zálohování; zaznamenané soubory je možné kopírovat po síti. Model AW-UE70 také podporuje režim USB-Video např. pro videokonference. Zvukový vstup lze přepínat mezi linkovou nebo mikrofonní úrovní a audio embedovat do HDMI a 3G-SDI linky, či streamovat nebo zaznamenávat spolu s obrazem.



IP náhled
Kamera nabízí stejné inovativní možnosti pro dálkové ovládání (IP, sériové rozhraní, web) a živý náhled videa do IP sítí, jako oblíbené modely AW-HE60, HE130, a HE40. Jsou podporována rozhraní IP, RS-422 a RS-232C, integrovaný webový server pak nabízí flexibilní možnosti dálkového ovládání z počítačů (Windows, Mac OS), mobilních zařízení (iPhone, iPad, Android) nebo produktů řady Toughpad. Ovládání pomocí rozhraní RS-422 nebo IP lze realizovat také pomocí volitelného příslušenství od Panasonicu (AW-RP50N, AW-RP120G, AK-HRP200G a AW-HEA10), ale i od dalších výrobců (Crestron, AMX, Winnov apod.).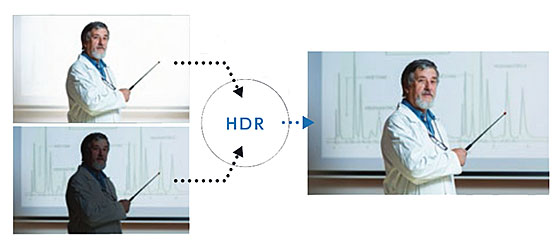 Výkonné funkce
Kameře bylo dáno do vínku velké množství špičkových funkcí, včetně technologie pro rozšíření dynamického rozsahu Dynamic Range Stretch (DRS), funkce pro efektivní redukci šumu Digital Noise Reduction (DNR) a režimu High Dynamic Range (HDR) pro natáčení i za extrémních podmínek jasu a kontrastu. Pro natáčení za prakticky absolutní tmy lze využít noční režim Night Mode zaznamenávající monochromatické HD video pomocí volitelného infračerveného světlometu (850 nm). To je zvláště výhodné např. pro reality show produkci, vědeckou činnost nebo tvorbu dokumentárních pořadů.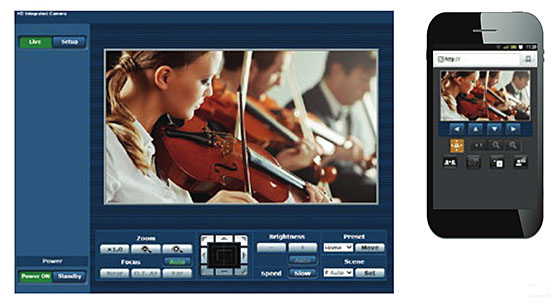 Funkce "Freeze-During-Preset" dokáže zobrazit uložený statický snímek během vyvolávání nastavení kamery nebo při jejím pohybu. Maximální jednoduchost instalace zaručí podpora technologie PoE+, živé preview videa po IP a široké možnosti dálkového ovládání. Všechny tyto vyspělé funkce přinesou snížení nákladů a zvýšení produktivity celého produkčního týmu. Nechybí ani možnost multi-view náhledu z až 16 kamer v režimu M-JPEG a v jediném okně prohlížeče!

Mezi další klíčové funkce modelu AW-UE70 patří možnost přímého nastavení barevné teploty, gama korekce, či nastavení barevných úrovní v sedmi krocích. Nastavení kamery lze uložit do až 100 paměťových pozic pro maximální pohodlí obsluhy. Pro studiovou práci nezbytné funkce synchro scan a komunikační indikátory jsou integrovány rovněž. Dodávaný stropní montážní prvek je navržen pro maximálně jednoduché připevnění kamery jejím pootočením do uzamykací polohy. Volitelné jsou nabízeny i kryty pro venkovní použití.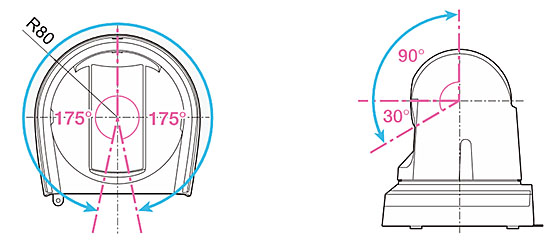 Precizní kamerová hlava
Zařízení UE70 využívá velice přesnou kamerovou hlavu s precizním, rychlým a hladkým pohybem ve všech směrech (otočení ±175°, náklon -30° – 90°). Lze tak snadno zachytit jak rychlou akci, tak pomalé scény, bez vibrací. Krom 4K videa (2160/29,97p/25p) podporuje kamera i řadu dalších televizních norem, včetně HD režimů 1080/59,94p/50p, 1080/59,94i/50i, 1080/29,97p/25p, 1080/29,97PsF/25PsF a 720/59,94p/50p.